Stand-alone die-cutter POLAR DC-M and DCC-M
perfectly suited for semiautomatic off-line production of labels
Stand-alone die-cutter POLAR DC-M works fully automatically according to the puncture principle. It is suited for any common label paper. Stand-alone die-cutter POLAR DCC-M is of identical construction, but works with counter pressure. Therefore it is perfect for special materials, such as plastics, metal foils and large-size labels.

Both versions of POLAR die-cutters are perfectly suited for semiautomatic off-line production of labels. Small or medium-size products are especially cost-efficient to produce on POLAR stand-alone die-cutters.

Easy setup, fast tool change and zero die-cutting make the POLAR DC-M and DCC-M solo die-cutters very profitable also in digital printing, wherever individual label designs are concerned.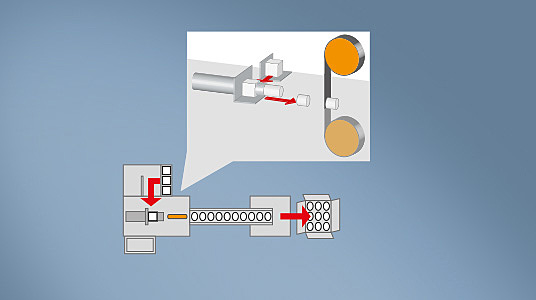 POLAR Die-Cutter, type ...
DC-M Solo Die-Cutter
DCC-M Solo Die-Cutter
Label size, max.
170 x 210 mm
170 x 250 mm
Label size, min.:
20 x 40 mm
50 x 50 mm
Die-cut size, max.
166 x 206 mm
166 x 246 mm
Die-cut size, min.
16 x 36 mm
46 x 46 mm
Clamp opening, max.
125 mm
120 mm *)
Clamp opening, min.
35 mm
35 mm
Component for .....
LabelSystems or
Solo die-cutters
LabelSystem DCC-11
Solo-die-cutters
*) clamp opening = die-cutting tool minus 5 mm